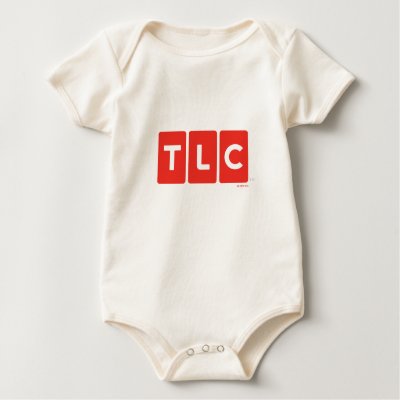 Wednesday is a mixed day for me. The first half of the day is great; I have work off, Holly has work off, and we usually get some great things done. However, the cloud hanging over me for most Wednesdays is that I work the late shift at the MTC-4:30 to 9:00. By the time I get home, I'm pretty drained, and just want to kick back and relax.
Usually, that means Holly takes control of the remote, which means it's TLC time.
It started tonight with a relatively new TLC hit, I Didn't Know I Was Pregnant. For obvious reasons, this show is of particular interest to us. Essentially, the show is made up of interviews and re-enactments of women who somehow didn't realize they were pregnant until they gave birth. How that happens is beyond me, but I digress...
One of the most shocking stories from this night was a mother who had TWINS without even knowing until she gave birth while sitting on the toilet complaining of cramps. Girl, you best believe you got cramps with identical twin girls up in you.
The most shocking thing about these women and their babies is that, even without pre-natal care, the babies on the show end up being just fine. It makes me shake my head sometimes that Holly and I take all the time and expense to do all the OB visits and the pre-natal vitamins and the whole thing when some women can have perfectly healthy babies without it.
Oh, well. Hooray for Holly's Wells Fargo benefits!
After an hour of I Didn't Know I Was Pregnant came the latest edition of Toddlers and Tiaras, which I reamed in this space last week.
Thankfully, this week's episode did not make my blood boil as hotly as last week's did. For starters, the pageant was set in Lafayette, Louisiana and not Austin. Also, the mothers were not quite as catty this time around. If anything, it was the little girls who had more attitude this week.
One in particular has me worried.
Madison Berg is a 10 year-old pageant veteran. No one in the pageant world, however, knows her as Madison. On stage, she goes by "Tootie". This goes far beyond a simple stage name, though. This girl essentially as a split personality: Madison loves to be outside playing soccer and running around. Tootie, though, would "never play soccer" and would lose any footrace between her and Madison because Tootie "would be wearing high heels". When asked about her competition, Tootie slams them by saying "I don't care about them."
In essence, Madison is a perfectly charming little girl while Tootie is a little...
Big ups, though, to Madison's mom, Stacy, for admitting that she feels like a slave at times while meeting Tootie's demands.
The Bergs also get bonus points for having (no joke) a framed Finding Faith in Christ pass-along card in their home. Holly saw it as I was typing, and blurted it out much to our common delight.
Truly, the work moves forward.